The Dog that takes you into the Bar
Two men are walking their dogs (a doberman and a chihuahua) when they say to each other "I'm thirsty." They see a nearby bar and walk up to it.
Unfortunately, there was a sign on the door that said NO DOGS. They thought for awhile to try to figure out what they should do with no luck. Suddenly, the man with the doberman said, "I have an idea! Do what I do."
The man put on his sunglasses, walked up to the door and tried to get in but a big muscular man stopped him. "Where do you think you're going?" asked the big man. "This is my seeing-eye dog." said the man hoping for good feedback. "Alrighty mister, go right in." said the big man. The doberman man walked in.
The second man slipped his sunglasses on and did the same as the first man. "Where are you going?" asked the big man. "I'm going into the bar, this is my seeing-eye dog." he said. "A chihuahua?" asked the big man with suspicion. The other man, playing his part yelled, "They gave me a chihuahua!?"
~~~~~~~~~~~~~~~~~~~~~~~~~~~~~~~~~~~~~~~
The Christian Bear
There was a man who one day didnt feel like going to church so he decided to go hunting instead.
He was out in the bush when he was aproched from behind by a bear. He dropped his gun by accident but didnt bother to pick it up.
He ran for his life. Weaving in and out the trees with the bear on his trail. Curving around a tree he triped over its root.
He looked up and the bear looked down. The bear was about to strike at him. He put his hands together and prayed:
"Dear lord, Please let this bear be a christian."
the bear sat down on its bum and held the mans hands, closed his eyes and said: "Dear lord, Thankyou for the food that i am about to recieve"

~~~~~~~~~~~~~~~~~~~~~~~~~~~~~~~~~~~~~
Medical Problem
An old woman came into her doctor's office and confessed to an embarrassing problem. "I do that all the time, Doctor Johnson, but they're soundless, and they have no odor. In fact, since I've been here, I did it no less than twenty times. What can I do?"
"Here's a prescription, Mrs. Harris. Take these pills three times a day for seven days and come back and see me in a week."
Next week an upset Mrs. Harris marched into Dr. Johnson's office. "Doctor, I don't know what was in those pills, but the problem is worse! I'm doing it just as much, but now it smells terrible! What do you have to say for yourself?"
"Calm down, Mrs. Harris," said the doctor soothingly. "Now that we've fixed your sinuses, we'll work on your hearing!!!"

~~~~~~~~~~~~~~~~~~~~~~~~~~
Cinderella Would Be Shocked
Sure, there are some pretty stupid criminals out there. Yet this excerpt from a Washington Post article proves that not all criminals are dumb – in fact, some are so clever that the Post labeled this article, "The Best Comeback Line Ever"
In summary, the police arrested Patrick Lawrence, a 22-year-old white male, resident of Dacula, GA, in a pumpkin patch at 11:38 p.m. on Friday.
Lawrence will be charged with lewd and lascivious behavior, public indecency, and public intoxication at the Gwinnett County courthouse on Monday.
The suspect explained that as he was passing a pumpkin patch he decided to stop. "You know, a pumpkin is soft and squishy inside, and there was no one around here for miles. At least I thought there wasn't," he stated in a phone interview.
Lawrence went on to say that he pulled over to the side of the road, Picked out a pumpkin that he felt was appropriate to his purposes, cut a hole in it, and proceeded to satisfy his need. "I guess I was just really into it, you know?" he commented with evident embarrassment.
In the process, Lawrence apparently failed to notice a Gwinnett County police car approaching and was unaware of his audience until Officer Brenda Taylor approached him. "It was an unusual situation, that's for sure," said Officer Taylor. "I walked up to (Lawrence) and he's... just working away at this pumpkin."
Taylor went on to describe what happened when she approached Lawrence. "I just went up and said, 'Excuse me sir, but do you realize that you are screwing a pumpkin?' He froze and was clearly very surprised that I was there, and then looked me straight in the face and said, 'A pumpkin? Darn...is it midnight already?"
~~~~~~~~~~~~~~~~~~~~~~~~~~~~~~~
The Wild Old Man
An old man shopping at a department store for a gift for his wife was intent on watching a teenage girl who was going through the sale racks. The teenage girl had a Mohawk dyed in various colors: pink, purple, green, and yellow. The old man kept staring at her.
Irritated by his staring the teenage girl finally broke down and sneered, "What's the matter, old dude? I bet you haven't tried anything wild in your whole life, have you?"
The old man did not miss a beat when he replied, "I was drunk one time and was with a Macaw. I was just curious if you were related!"

~~~~~~~~~~~~~~~~~~~~~~~~~~~~~~~~~~
The Smart Blonde
A blonde woman boards an airplane. She is extremely exhausted and just wants to take a nap. She finally finds her seat and sits down next to a very curious young man.
He wants to test the whole dub blonde thing and possibly make some money out of it. "Hey, wanna play a game?" he asks her. "No thank you, i just want to take a nap." "Please, its really easy, all you have to do is answer the questions that i ask you. If you don't know the answer, then you give me five dollars, and if I don't know the answer to your question, then Ill give you five dollars."
"I really don't want to do this. I just want to take a nap."
"Oh but PLEASE pretty please. Okay, how about if I don't know the answer to your question, I'll give you five hundred dollars." The blonde woman became interested and decided to play the game.
"Okay. How many moons does jupiter have?" the young man asked. The woman reached into her purse and took out a five dollar bill. "What goes up the mountain with three legs and comes back down with four?".
The young man, determined not to lose, gets out his laptop and searches all over the internet for an answered. Flustered and confused, the young man hand the blonde five hundred dollars.
After a few hours, the young man was itching to know the answer to the question."What was the answer to the riddle?" the blonde woman reached into her purse and handed the young man a five dollar bill.

~~~~~~~~~~~~~~~~~~~~~
My Boyfriend is Stuck
He enthusiastically agreed and sped up the car.
He reached the 55 MPH mark, so she took off her blouse.
At 60 off came the pants.
At 65 it was her bra and at 70 her panties.
Now seeing her naked for the first time and traveling faster than he ever had before, he became very excited and lost control of the car. He sveered off the road, went over an embankment and hit a tree. His girlfriend was not hurt but he was trapped. She tried to pull him free but he was stuck.
"Go to the road and get help," he said. "I don't have anything to cover myself with!" she replied.
The man felt around, but could only reach one of his shoes.
"You'll have to put this between your legs to cover it up," he told her.
So she did as he said and went up to the road for help.
Along came a truck driver.
Seeing a naked, crying woman along the road, he pulled over to hear her story.
"My boyfriend! My boyfriend!" she sobs, "He's stuck and I can't pull him out!"
The truck driver looking down at the shoe between her legs replies: "Ma'am, if he's in that far, I'm afraid he's a goner!"

~~~~~~~~~~~~~~~~
Run
I was teaching a very basic class in BASIC programming to a group of adults. Adults who have never been around computers before are very nervous and much harder to teach than children, however I am a patient person so I enjoy their successes.
However, I must share the following:
After putting a short program on the board, I told the students to type "R," "U," "N" and press return to see the program execute.
A hand went up in the back of the room, waving to get my attention, and the person attached to the hand said, "I did what you said and it didn't work." Knowing full-well that all of us make mistakes when typing at the computer, I suggested she retype "R," "U," "N" and press return. A few seconds later, the lady's hand goes up again. "It still doesn't work," she said.
So... I went back to see what the problem was ... only to find that instead of typing RUN, she had typed in the following: ARE YOU IN
~~~~~~~~~~~~~~~~~~~~~~~~~~~~
Technical Support
I worked in technical support at Silicon Graphics about a year ago, and I was part of the group that was first in line to handle problem calls. Oh, joy. Being only eighteen at the time, my experience in the field of technical support was somewhat limited, but I could still handle my own.
Now, as you may or may not know, SGI sells top of the line computers used in many different industries. On average, they're about three times as expensive as personal PCs and are meant to be used by professionals in the industries they're used in.
Anyway, the following call came in:
Customer: "I just received an Onyx yesterday, and I tried to set it up today and it doesn't work."
Tech Support: "It just doesn't boot up?"
Customer: "It doesn't even turn on. I see nothing on the screen, and the fan doesn't even turn on in the back of the system."
Tech Support: "Is the monitor functioning? Is there a little green light in the lower right corner of the monitor?"
Customer: "Yes, there is."
Tech Support: "Ok, is the computer plugged in?"
Customer: (irritated) "Look, I think I know how to set up a system. I'm a college graduate, you know."
Tech Support: "Ok, let me finish typing up this report, and I'll send it off. You will get a reply within one business day."
Customer: (exasperated) "Thank you. Geez, I mean I paid a huge amount of money for this computer. The least you people can do it make sure it works before sending it to me!"
Customer: "I mean, to add to the poor quality control, you even sent me one extra power cord."
Tech Support: "One extra cord?"
Customer: "Yes, it looks just the one I used to plug in the monitor and computer, but that's all you sent to me. I have no use for this other one."
At this point, I thought I should inquire a little more...but use a bit of tact to do so.
Tech Support: "Sir, can you double check the serial number on the back of your computer?"
Customer: "On the back of the computer?"
Tech Support: "Yes, sir."
Customer: (sigh) "All right, all right, hold on..."
I heard a few muffled grunts as he crawled over his desk to see the back of the computer. He repeated the serial number from the sticker. I didn't bother to verify it.
Tech Support: "Thank you, sir. Oh, by the way, can you check to see if the computer is plugged in?"
Dead silence. I could just picture the man's face when he realized that the computer was never plugged in in the first place and that the "extra" power cord he was holding in his hand was for the computer. I didn't wait for a response from him. I thanked him for calling, hung up, and closed the case.

~~~~~~~~~~~~~~~~~~~~~~~
The College Rules
There is a teacher speaking in front of a group of boy college freshmen about the college rules. The teacher starts talking about the dorm rooms. "If you get caught in a girls dorm room after nine o'clock, you will get a fifty dollar fine. If you get caught twice, you get a hundred dollar fine. If you get caught three times, you get a two hundred-fifty dollar fine and suspension for a week at the least." So a boy raises his hand and asks, "How much for a yearly pass?"
A wealthy Chicago businessman goes to Vegas and loses all but three dollars. He comes out of the casino and waves a taxi over. How much is a ride to the airport?" The driver replies that it is $5. "Come on I only have $3, but I'll pay you $10 when I get home by mailing you a check."" said the man. "No way" replies the Driver and throws him out of the car.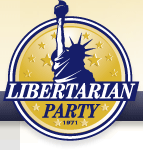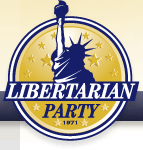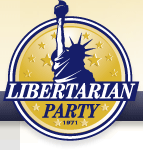 Source: Internet